Throughout the year you will be given the opportunity to develop your critical thinking by attending some talk sessions, the "AE Católica Talks".
The most diverse guests are invited in order to discuss various topics such as comedy, politics, mental health and much more!
Stay tuned and you won´t regret it!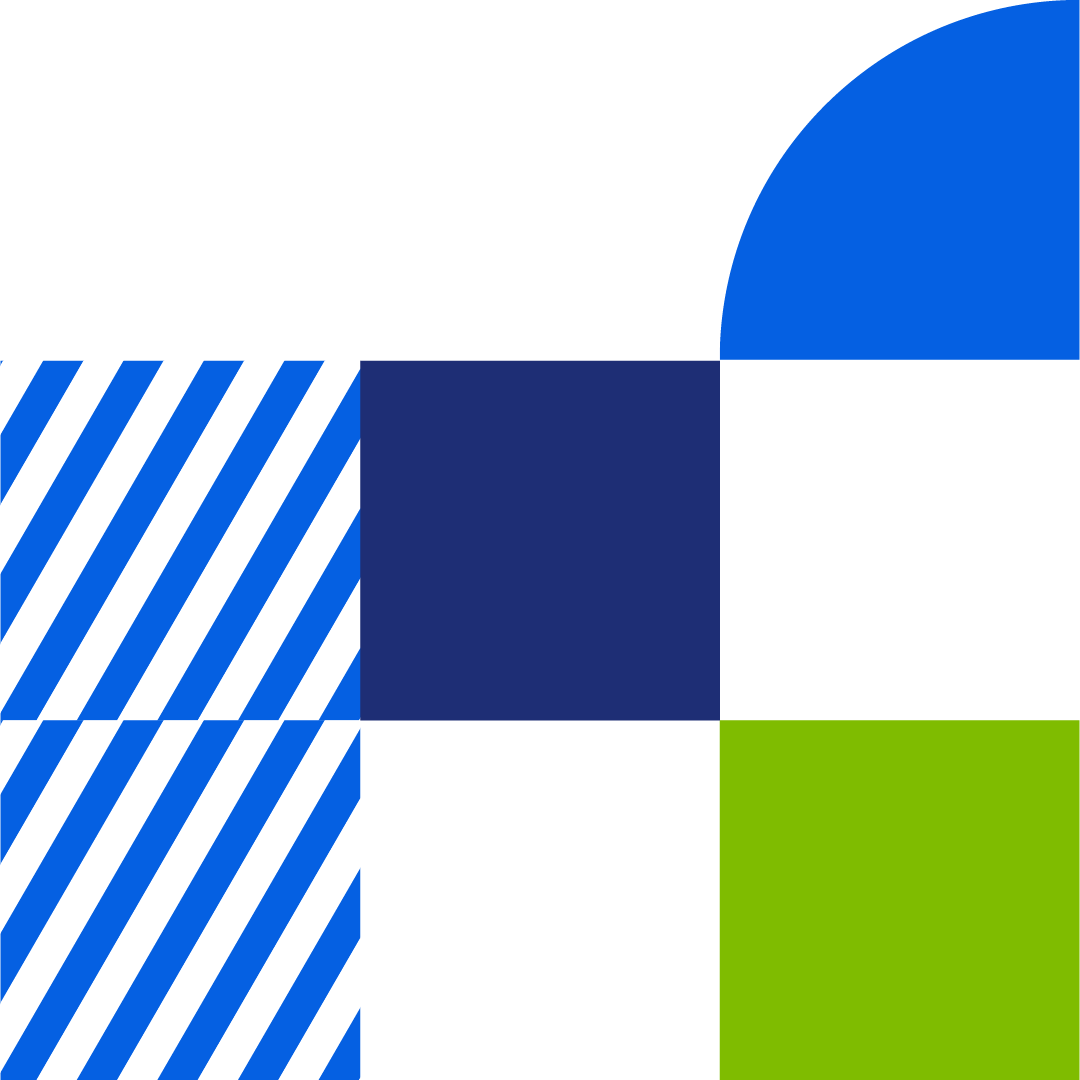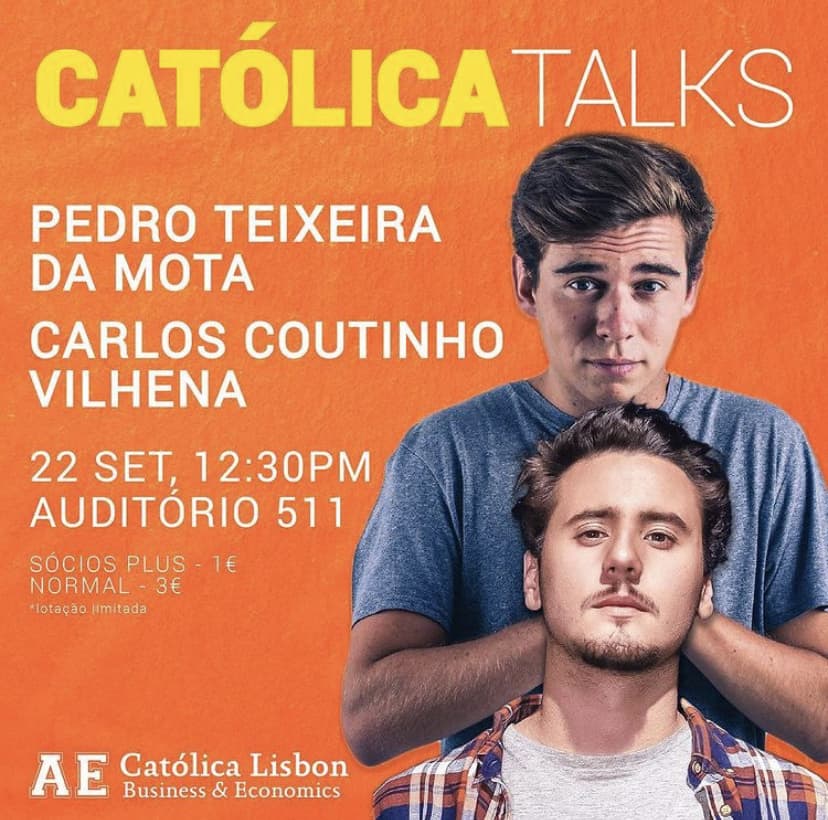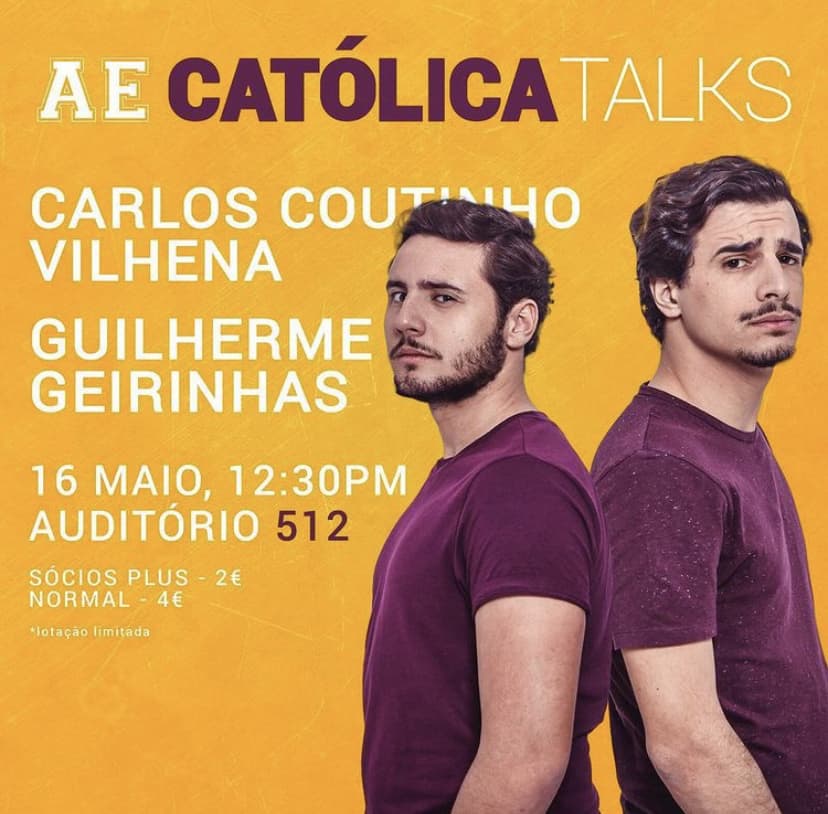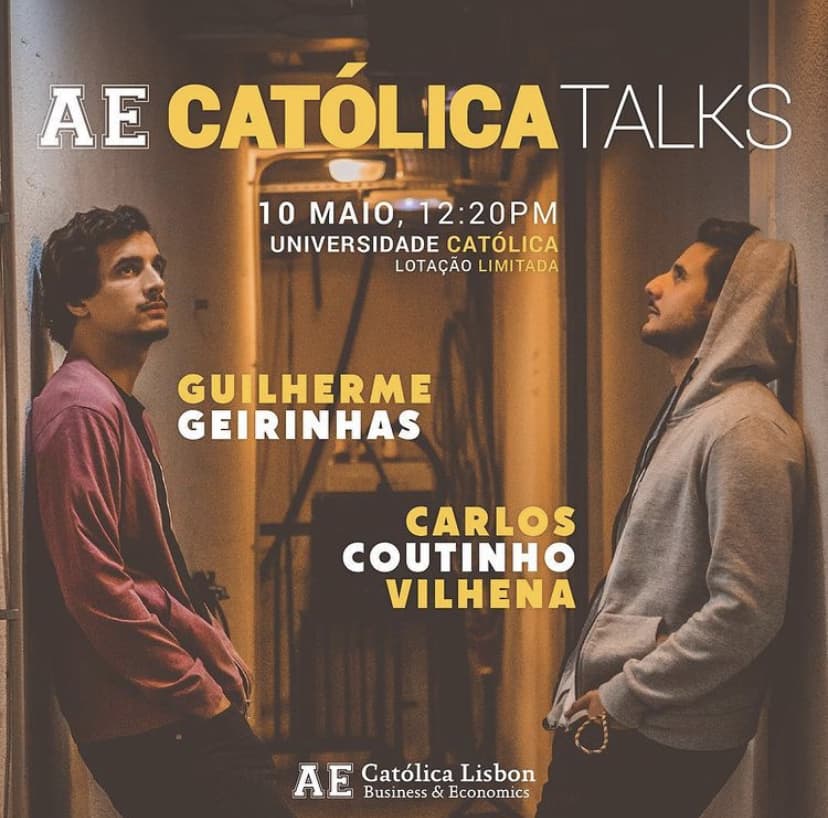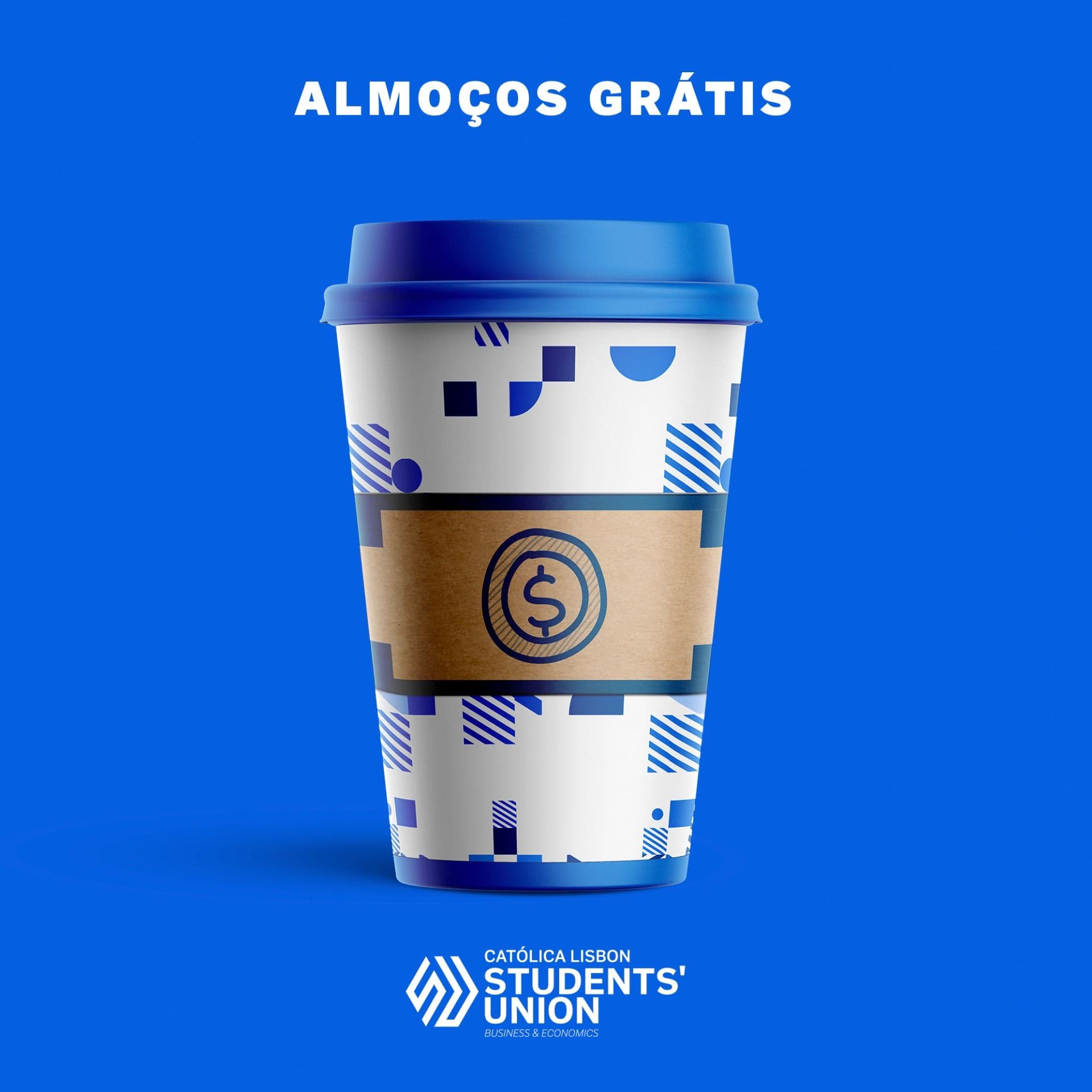 Ele é inofensivo, mas é
assustador
ficar trancado numa sala com ele!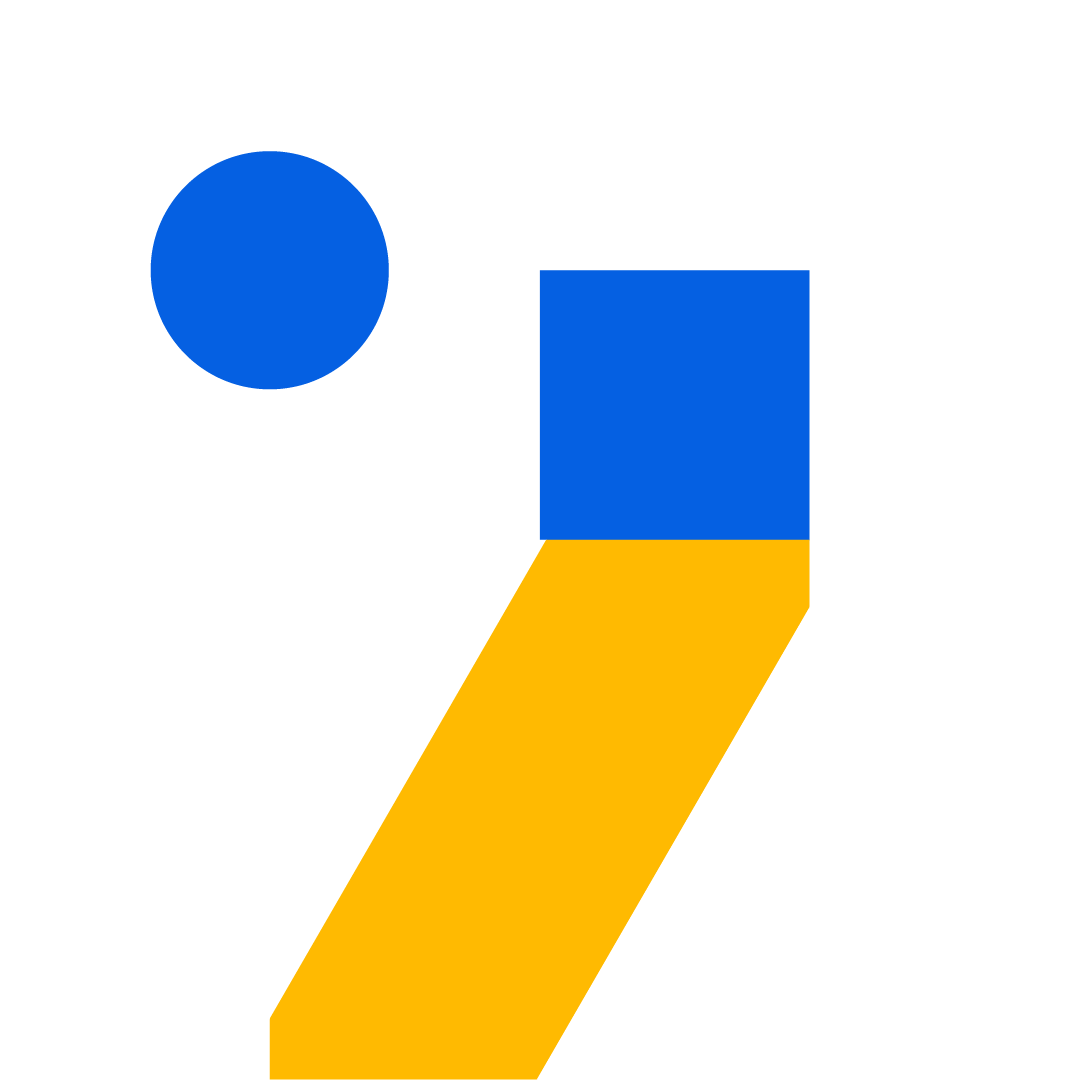 "Almoços Grátis", or "Free Lunches", is our amazing podcast. Its name surely reminds you of a well-known expression among the Católica-Lisbon students.
Each episode brings you a different interview which approaches several different topics. It brings you laughter, honesty, deep conversations, and, above all, a good time.
If you haven't listened to it yet, then you don't know what you're missing!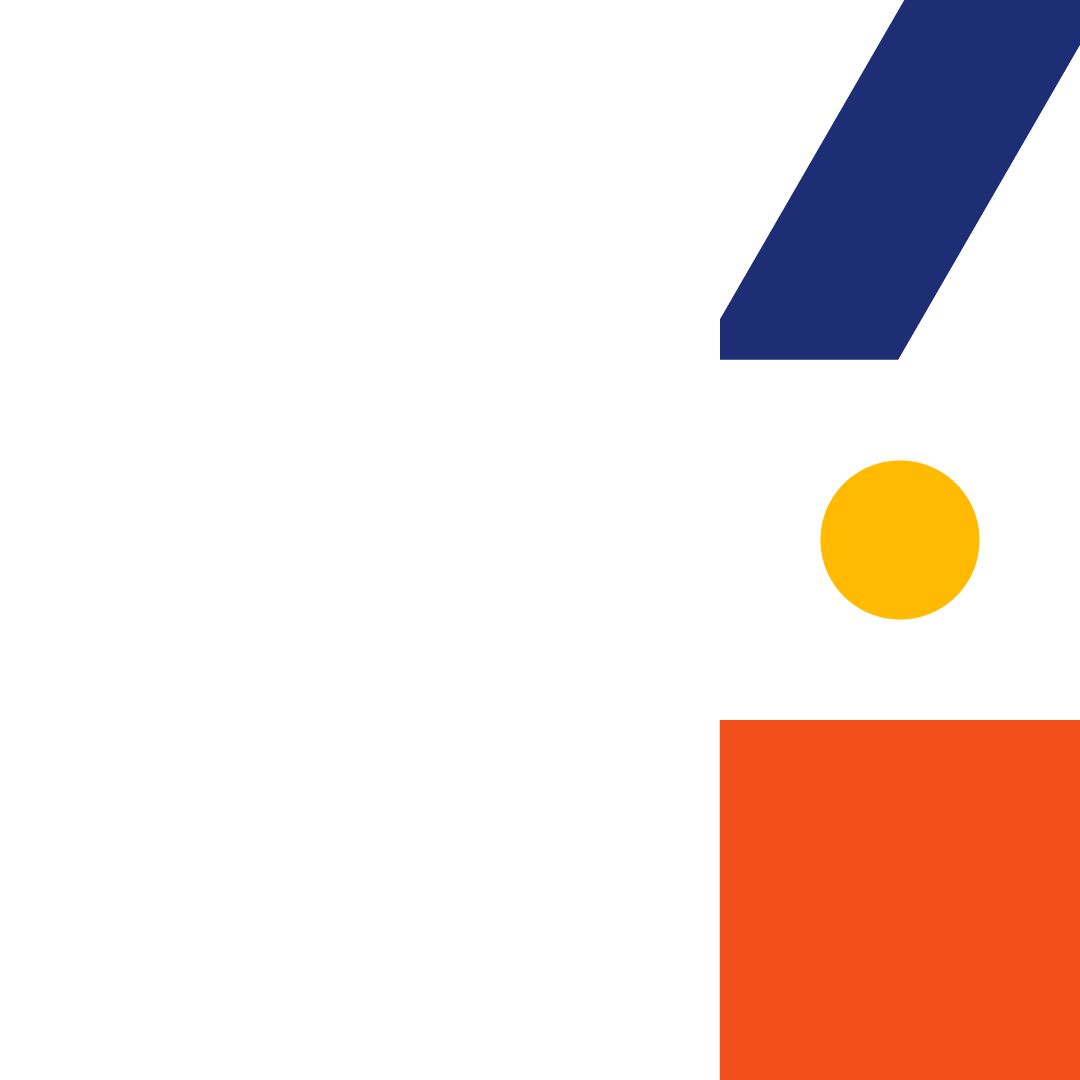 Eu toque no sinal de trânsito e o
sinal cai
para cima de um carro!
Eu fiquei
cheio de farinha
e continuei só a dormir.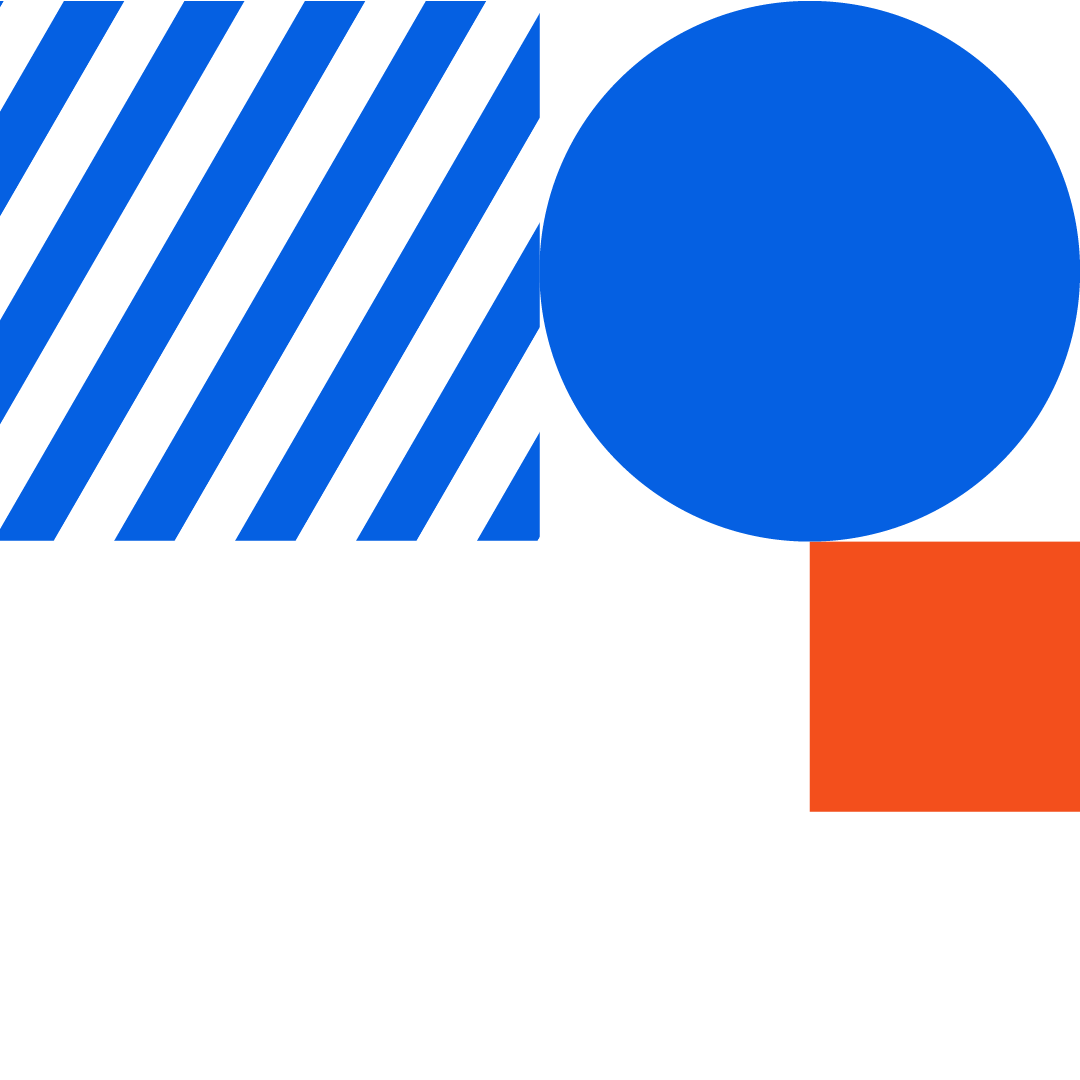 E ele estava a ameaçar-me de
morte!
Eu vi aquilo na net e pensei
porque não?